Hospitality Service
Recruiting in the hospitality industry requires a bespoke approach. Our team take the time to understand your business and exactly what you're looking for, before sending a shortlist of candidates that match your company's values and professional fit. We source hospitality staff who are aligned with your establishment's core values. Whether you are an organisation looking to supply, to recruit, have a project to be completed , or an individual considering the next stage in your career.
We connect Professionals worldwide.
.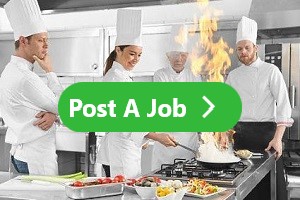 We attract the best talent with a blend of traditional and innovative sourcing methods, recognizing the importance of our advertising investment to ensure that we reach the candidates our competitors may not.
This ensures we can attract both active and passive employees that have the appropriate expertise and skillset for your role.
Whether you're looking to post a Job with salary range (e.g. per hour/per day/per month/per year) or request the quotes for the service to be performed, we're here to help. We'll provide an end-to-end service, supporting every stage of the talent acquisition, from initial talent attraction through screening and on-boarding. You can Post your request here and to register your organization as a supplier or to find the right manufacturer, provider for your product, equipment, and service you can visit this link The Trusted Commercial
Every application is pre-screened to assess the suitability of a candidate for the specific role we are recruiting for. We are committed to maintain 100% compliance. We conduct Employment history checks, Reference checks, Conduct Enhanced DBS Checks , Overseas police check (if applicable)and required Mandatory.
Our expertise and professional ability to match candidates with vacancies has built a tremendous degree of client trust. It gives us a real edge in discovering the hidden "gems" as well as the competent knowledge and information professionals.
We offer integrity and professionalism and keep clients and candidates fully informed.
Making sure that you get the service process right is just as important as selecting the slabs, and familiarising yourself with the process ahead of time will help you to avoid any costly mistakes.